The whole concept of popular sanitary industry began to diversify
Views:4 Author:Site Editor Publish Time: 2021-07-23 Origin:Site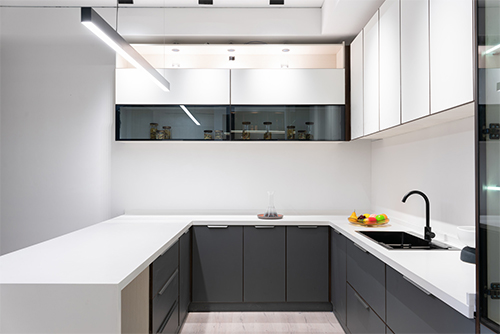 Wind and thermal building materials industry as a whole bathroom product diversification with the recent years, "the overall rise of the concept, many of the building materials industry in a timely manner with the bear market footsteps, have developed a series of" overall "style of building materials, which the whole bathroom is a very typical example of the current market, consumers use function of bath products, personalized design requirements are rising, but more and more consumers are concerned about the unity and integration is excellent and multifunction overall bathroom, reminder hot baths.
"Overall" concept continues to be popular

"Overall" concept initiated, there has been in the industry and consumers controversy, the high price of the baths is marketing bottlenecks. The many bathroom brand "baths" tide of war set off in 2008, many ware and cabinet brands have each other intervention or integration is bound to create a real sense of "the whole bathroom. Overall wind will still continue to prevail, but how to reduce costs and expand in series of different grades into the mainstream market, and truly let the whole bathroom, bathroom manufacturers should carefully consider the issues.

The continuous development of the sanitary ware business, upgrading of sanitary ware and innovation is very important. 2011 has been in the past, the 2012 sanitary industry development is necessary, therefore, important innovation of bathroom products.

An endless stream of new materials

More and more natural materials are incorporated into the design of the bathroom space, wood, stone, rattan have to break through the stereotype of unsuitable as toiletries; synthetic materials more colorful: waterproof wallpaper, waterproof paint, metal mosaic, color ceramics, self-cleaning glaze and new technologies continue to break the the toilet white ceramic domination. The plate of the cabinets, countertops also bring more and more consumer choice of material, color.

Full range of user-friendly functions enlargement

Address the physical needs, personal hygiene, has long been regarded as a narrow definition of the toilet. Maximize the enjoyment of the human into the bath space, focus is reflected in the intelligent bathroom products. To enjoy two channels in the visual, auditory fully toilet plus shower. A stylish bathtub, in addition to having enough space for bathing, smart marketers simply clever TV, audio equipment mosaic which such intelligent enjoyment people realize the power of technology.